Action Fours Blog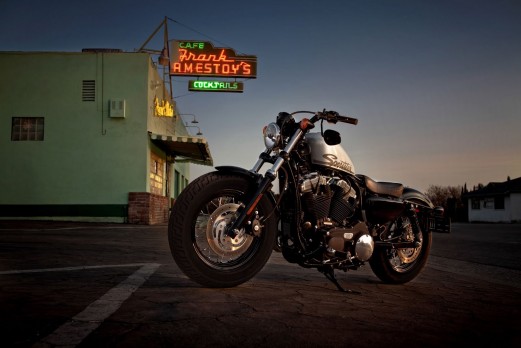 SPORTSTERS ARE COOL AGAIN
Thu, Jan 10th, 2013 12:00:00 am
Sportsters are a line of motorcycles produced by the Harley-Davidson Motor Company continuously since 1957. Sportster models are designated in Harley-Davidson's product code by beginning with "XL".
The Harley Davidson XL1200X Sportster "Forty-Eight", is constructed in the "Dark" Nightster style, but has the classic '48 style small peanut tank, wire wheels, forward-controls, a whole new 130mm front tire, and super small single seat.  
It has taken me a while but now I love it....