Action Fours Blog
Sat, Mar 3rd, 2012 12:00:00 am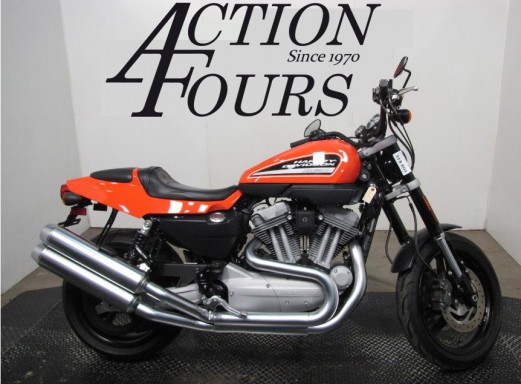 2009  HARLEY-DAVIDSON  XR1200, 6576 Miles and in as new Condition.....
Cincinatti and Atlanta Auctions coming up too.....
Fri, Feb 24th, 2012 12:00:00 am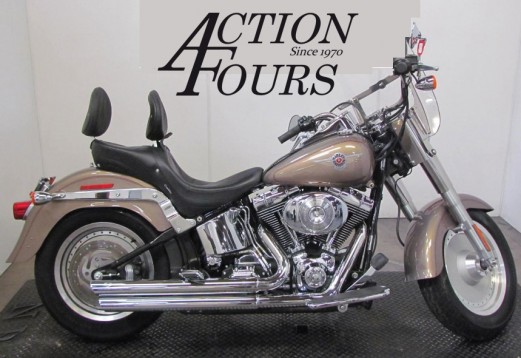 2004  HARLEY-DAVIDSON FLSTFI  FAT BOY, with 27688 miles but in excellent condition (Condition rating 83), whilst AF is not too keen on the seat configuration this is a truly great bike.
Sat, Feb 18th, 2012 12:00:00 am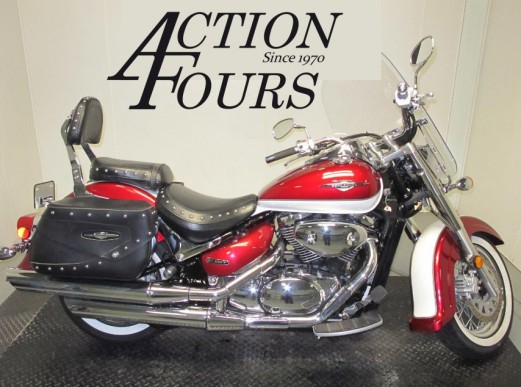 Item #: 159522
Year: 2008 Size: 800
Make: SUZUKI Color: RED/WHT
Model: C50TK8 BOULEVARD Miles / Hours: 1378
VIN: JS1VS55AX821xxxxx Location: Cincinnati
Clean Wholesale: 4,425 Documents: MI REPO TITLE

*** Overall Condition =  81 ***
Fri, Feb 17th, 2012 12:00:00 am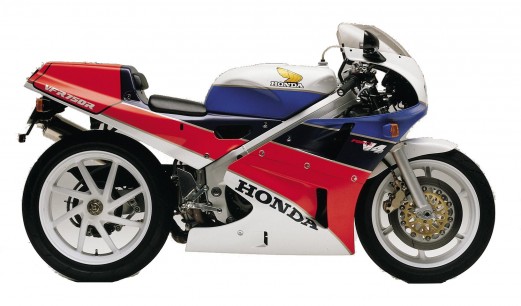 This week there is a  ZERO MILES mint RC30 up for sale in an auction in Japan.....  One of AF favorite bikes of all time. 
Mon, Feb 13th, 2012 12:00:00 am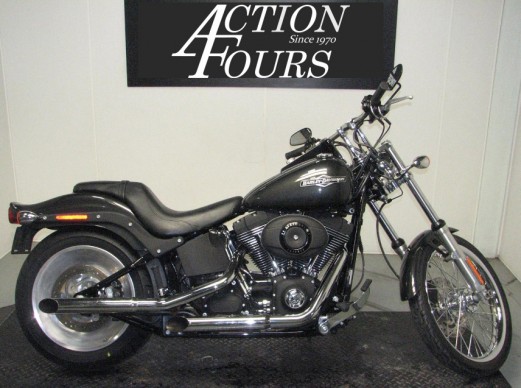 2007  HARLEY-DAVIDSON  FXSTB NIGHT TRAIN, 5443 miles and in as new condition, rated 85.
Tue, Feb 7th, 2012 12:00:00 am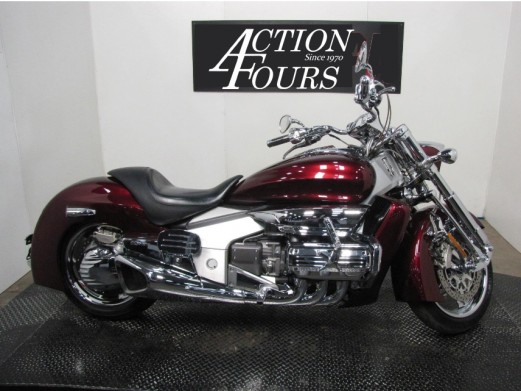 2004  HONDA  NRX18EB4 RUNE(CHROME), 25484 miles but mint (as new) condition is our pick of the metric line this time round in Dallas.
On ESales there are some great offers at the moment so be sure to have a look there too.
Sat, Feb 4th, 2012 12:00:00 am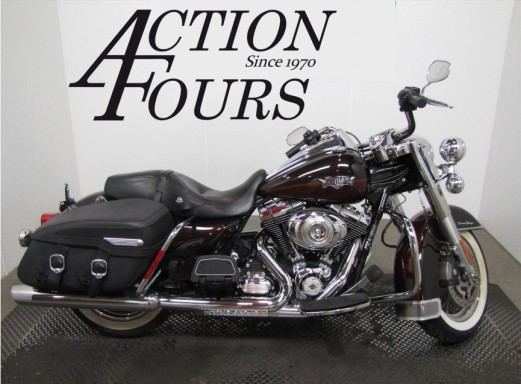 2011 HARLEY-DAVIDSON   FLHRC ROAD KING CLSC, 16210 Florida Miles, immaculate bike in a sought after colour.
Wed, Feb 1st, 2012 12:00:00 am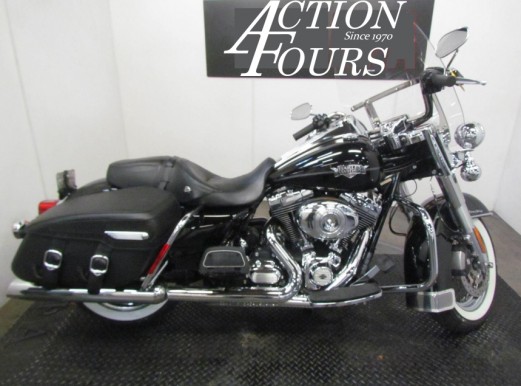 2011 HARLEY DAVIDSON FLHRC ROAD KING CLSC.  (One of AF favorite bikes in fact.)  This immaculate black example is rated 86, so as new, despite the fact that it has 18,700 miles.  With nearly 600 lots listed in this auction with a few days to go it is looking like it should be a good one.

NB.  ESales are still proving to be a good source of good value bikes.
Fri, Jan 27th, 2012 12:00:00 am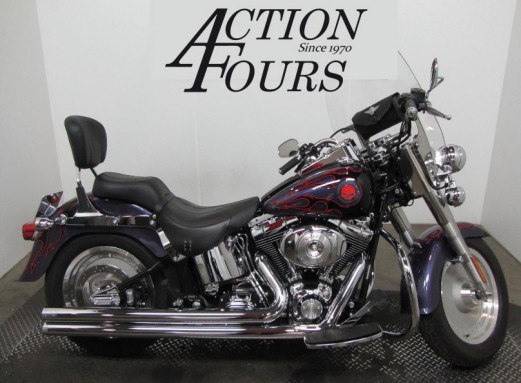 2004  HARLEY-DAVIDSON FLSTFI FAT BOY
3315 miles  (Condition rating 85, basically as new!)
E sale ends 31 January 2012
January Round Up:
The year started off well for all AF buyers seemingly.  Containers bound for Africa, 2 for the UK and 2 for Australia. with some new happy one off bike buyers from Europe and Egypt.  Bike prices remain fairly good as the winter is in full swing now in the USA.
San Diego is next at the beginning of February but don't miss out on the ESales as they seem to be producing some very good prices!
 
Fri, Jan 20th, 2012 12:00:00 am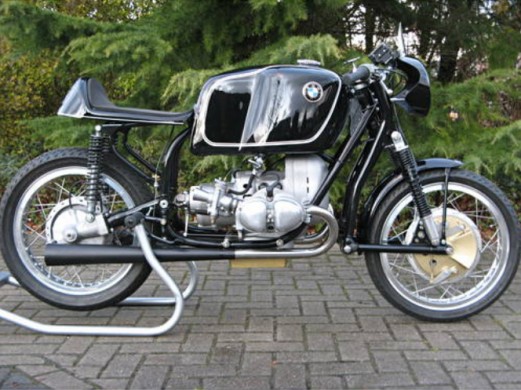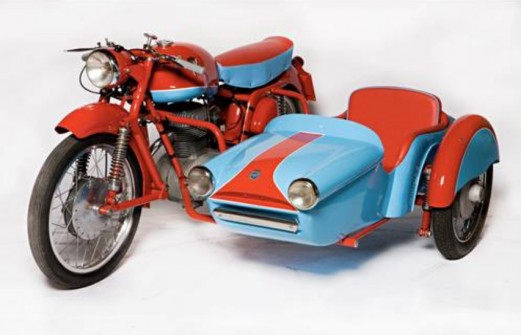 BMW 590cc RS54 Replica Racing Motorcycle
Built in 2011 by a BMW dealer specialising in the marque's older models.  Built with all new parts, the highly tuned R69S engine incorporates an R69S crankshaft and pistons;  This beautiful machine is presented in race-ready condition, its engine running well.
or maybe

1953 MV Agusta 175cc 'Disco Volante' & Sidecar
Frame no. 415079
Engine no. 414391S
Having commenced motorcycle production late in 1945 with a 98cc two-stroke, Meccanica Verghera (MV) introduced its first production four-strokes, the single-cylinder 175CST and CSTL, at the Milan Show in 1952.  A year later the 175CS Sport arrived featuring an engine in a higher state of tune that increased maximum power to 11bhp at 7,000rpm and pushed top speed to over 70mph.
<< prev - page 2 of 3 - next >>

DEALER AND MANUFACTURER
AUCTIONS EVERY MONTH
2000+ bikes available
NPA Auction Dates:
San Diego 1st Week of the month
Dallas  2nd Week of the month
Cincinnati and Atlanta 3rd week of the month