Action Fours Blog
Mon, Aug 29th, 2016 12:00:00 am
Recent calculations for a NZ dealer show that the current cost for his March 2015 used Harley shipment would be almost 10% lower after FX rate adjustment and using two year newer examples to allow for the time lapse! Several UK clients have reported no drop in sales in spite of the negative "Brexit" currency FX effect. Have a close look at recent US$ price examples; go to Order History, and see for yourself. 
Mon, Mar 7th, 2016 12:00:00 am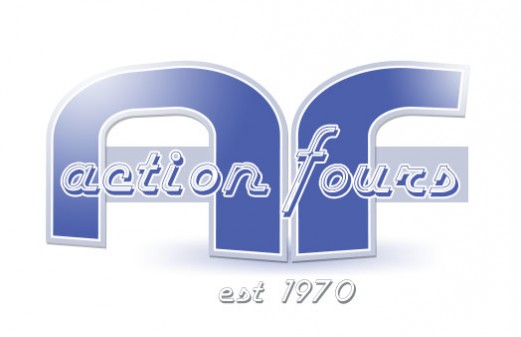 Regular visitors will have noticed that our masthead and logo have recently changed. Over the next few months we will be updating our site, freshening up our design and adding some new features. As you can see our page background has also changed, reflecting our core business of shipping motorbikes, ATVs and other vehicles all over the world. For newcomers to this site, lets just say if you want an expert to source, buy and ship your dream machine from the US to anywhere in the world, Action Fours has it covered. We have been in this business for over 40 years and can offer expert advice on all aspects of vehicle import/export. Although our logo may have changed, the people and knowledge behind Action Fours are exactly the same. Stay tuned...
Sun, Apr 6th, 2014 12:00:00 am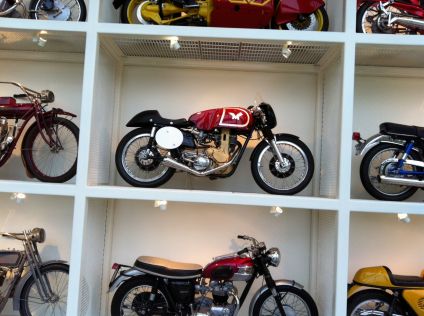 Barber Motorsport Museum: Home to the world's best motorcycle collection, the museum now has over 1200 vintage and modern motorcycles and racecars and the largest collection of Lotus cars as well as other significant makes. The collection is the largest of its kind in the world. There are approximately 600 of the 1200 motorcycles on display at any given time. These bikes range from 1902 to current-year production. The common street bikes represented, as well as rare one-off Gran Prix race machinery.
YOU HAVE TO VISIT.... " hours from Atlanta. For those of you who know the Guggenheim Museum in NYC, it is like that but filled with bikes.
Thu, Jan 10th, 2013 12:00:00 am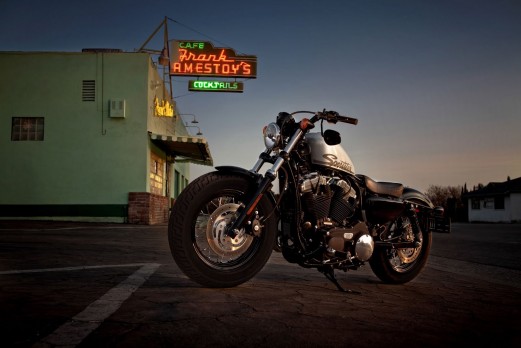 Sportsters are a line of motorcycles produced by the Harley-Davidson Motor Company continuously since 1957. Sportster models are designated in Harley-Davidson's product code by beginning with "XL".
The Harley Davidson XL1200X Sportster "Forty-Eight", is constructed in the "Dark" Nightster style, but has the classic '48 style small peanut tank, wire wheels, forward-controls, a whole new 130mm front tire, and super small single seat.  
It has taken me a while but now I love it.... 
Wed, Nov 28th, 2012 12:00:00 am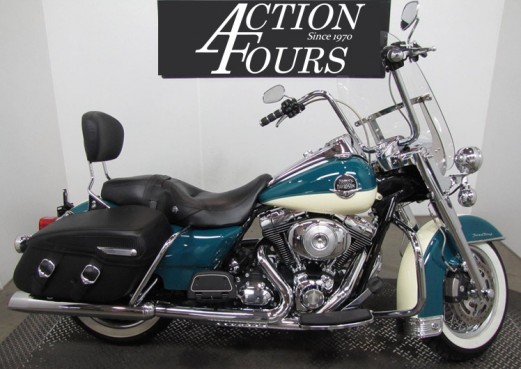 2009 HARLEY-DAVIDSON   FLHRC ROAD KING CLASSIC, 14,306 miles and MINT condition with a rating of 86 (90 being brand new and zero miles).
Here is an example of one of my favourite purchases from 2012.  We have bought over a 1000 bikes this year so far with one more month to go.  Keep buying!!
Fri, Oct 5th, 2012 12:00:00 am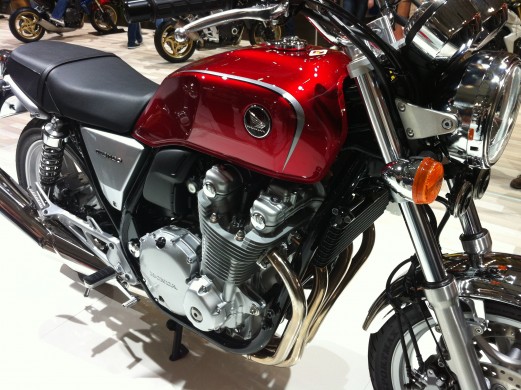 Honda's new retro aircooled CB1100 steals the show......  With an expected price tag of around 9000euros we wait to see what it will be in the USA (it has to be less or it will never sell!).  Kawasaki have a W800 out there too, photos to come soon.
Tue, Oct 2nd, 2012 12:00:00 am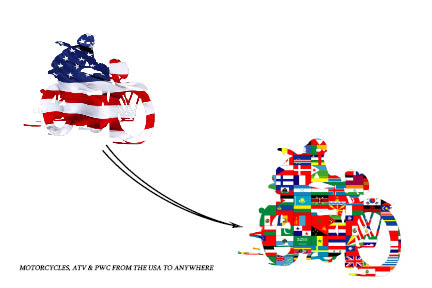 Wed, May 30th, 2012 12:00:00 am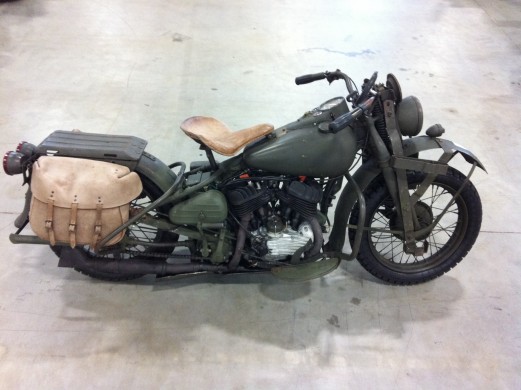 History Lesson: Harley-Davidson began producing the WLA in small numbers in 1940, as part of a general military expansion. The later entry of the United States into World War II saw significantly increased production, with over 90,000 being produced during the war (along with spare parts the equivalent of many more). Unusually, all the WLAs produced after Pearl Harbor, regardless of the actual year, would be given serial numbers indicating 1942 production. Thus, war-time machines would come to be known as 42WLAs. This may have been in recognition of the use of the continued use of the same specification.
This one went for around 12,000USD at auction, the leather saddle bags are worth 1500USD alone. PS. I was in a store the other day (in Europe) and a shop assistant had no idea what WWII meant and thought that it was a misspelling of Wii of Nintendo fame.
Tue, Apr 10th, 2012 12:00:00 am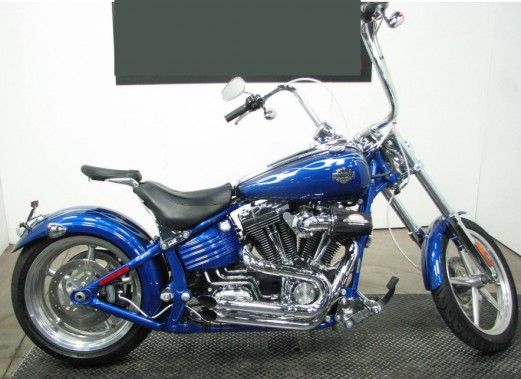 2010  HARLEY-DAVIDSON  FXCWC ROCKER SOFTAIL, 534.   As new condition......
Tue, Mar 20th, 2012 12:00:00 am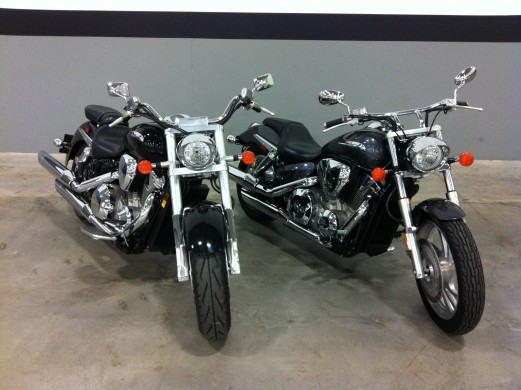 A pair of Hondas off to Egypt.  These guys know which ones to pick.  Both of these were mint condition, low mileage (the 1800 was only a 590 mile bike on a 2002!).   Crated together to save costs on shipping they should be riding around Cairo in a month or so.
<< prev - page 1 of 3 - next >>

DEALER AND MANUFACTURER
AUCTIONS EVERY MONTH
2000+ bikes available
NPA Auction Dates:
San Diego 1st Week of the month
Dallas  2nd Week of the month
Cincinnati and Atlanta 3rd week of the month